Yeah, paleo meets Starwars with this delicious chocolate. I based my recipe off Chocolate Covered Katie's recipe on her blog, except I skip the vanilla and use stevia to sweeten. I also splurge for the Organic Peruvian cacao powder, and add some coconut shavings to create a low-carb chocolate option that's keto-safe and paleo-friendly.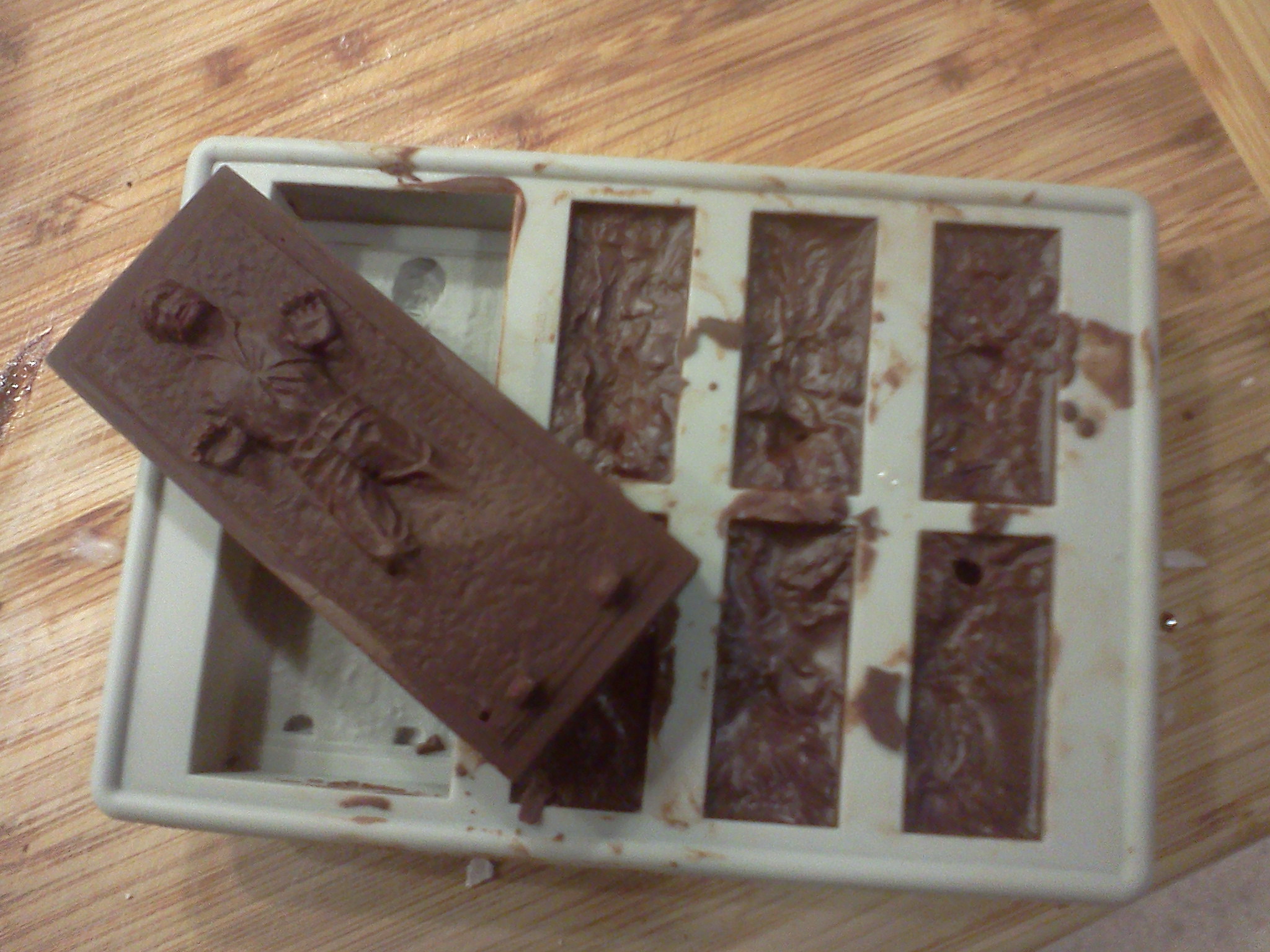 When all is said and done, here's my rough recipe:
1/2 cup + 1tbs of cacao powder (6 grams carbs)
4 tbs coconut oil (melt it in microwave before adding it to cacao powder) (0 carbs)
Stevia (liquid or powder, to taste)
Coconut shavings (I just sprinkle it in until it looks right) (about 2 g carbs per 3.5 tbs)
I then blend it together using a hand mixer and put it in the freezer to harden in the Han Solo Entombed in Carbonite Chocolate Mold.
Serving size is small enough that I figure I'm about a carb per mini Han Solo.