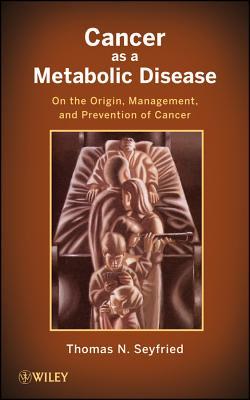 Just wanted to drop a quick note here to publicly thank Wiley for sending me a review copy of Seyfried's book, Cancer As Metabolic Disease. It showed up on my doorstep quite unexpectedly, and of course has prompted a complete revision of my reading schedule.
I've only had time to thumb through it so far and, well, it's gorgeous. Quality paper, some full color illustrations, nice binding…they certainly didn't go cheap on this book.
So thanks again to Wiley for being so generous. I can't wait to dig in!