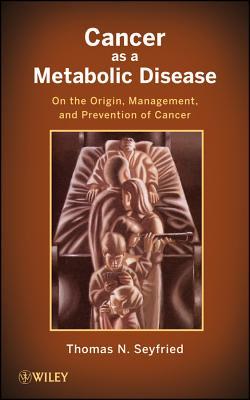 Some people lust after cars, or wealth, or beautiful things. Apparently, I'm demented enough to lust after books.
But what a book…
I've been following Seyfried for quite a while now. His talk at Ancestral Health Symposium 2013 (AHS13) is renowned. His research, promising. And his interviews, fascinating.
Cancer As A Metabolic Disease is Seyfried's treatise on the subject, his omnibus on the subject. In it, he builds upon the concepts first articulated by Otto Warburg (of, "The Warburg Effect" fame) and covers insights gleaned from decades of research in his own lab at Boston College.

Unlike other books in the booklist, I haven't yet read this one. I can't quite justify the expense at the moment, but it's definitely on my list and some day, I'll figure out a way to get a copy. Until then, it'll remain on the list as a reminder and a resource to those interested in the subject.
Resources